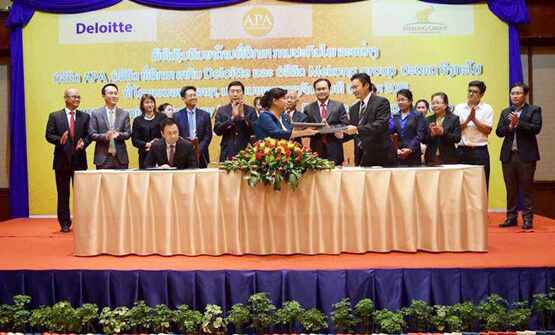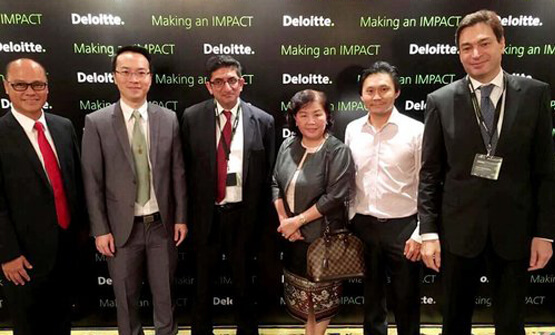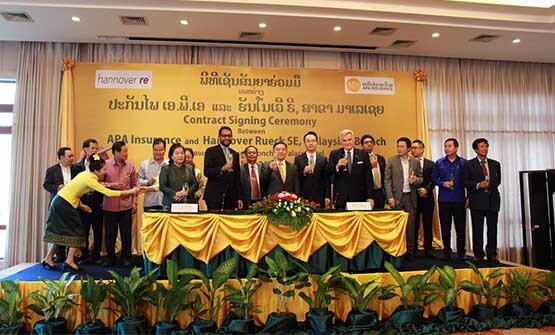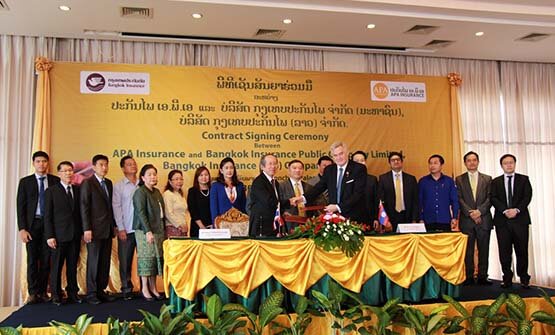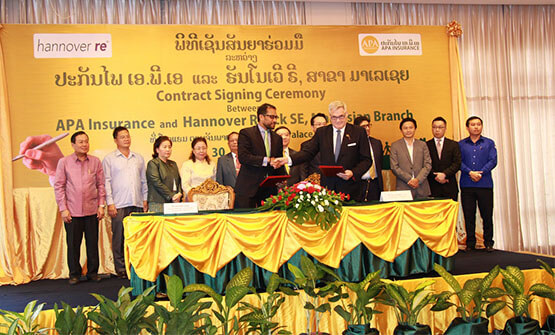 Phongsavanh Insurance (APA) Co., Ltd., was set up in 2016. It is part of the Phongsavanh Group of Companies and the first 100% privately-owned composite insurer in the Lao PDR. We are licensed to sell both life and general insurance such as health, motor, property, travel etc. Since Phongsavanh Insurance (APA) sold its first insurance policy in April 2017, it has continued to go from strength to strength and is ideally positioned to help improve the Lao people's quality of life.
Phongsavanh Insurance (APA)'s vision is to create a reputation of professional insurance Company with customer core values at the heart of its operation and to deliver first class service in all our actions with clients. Phongsavanh Insurance (APA)'s mission is to be the preferred and trusted innovative Insurance Company in Laos.
Phongsavanh Insurance (APA)'s goals are to "make products available for all, make products accessible for all and make products affordable for all".
Phongsavanh Insurance (APA) has a comprehensive and market-leading product range available to local consumers and expatriate residents. We have a good mix of foreign and local experience management team together with new-generation staff working together to serve all clients' requirements.
Health insurance is a core part of Phongsavanh Insurance (APA)'s proposition, to protect the wellbeing of Lao citizens and expatriate community. We provide market-leading Health Insurance for retail and corporate customers. It offers a number of coverage levels and cashless access to the leading hospitals and clinics in Laos and Thailand.
We also have Life insurance called EZY Life Protect which is accessible to all Lao people in order for them to plan for their future for a better life quality.
Phongsavanh Insurance (APA) is the first insurance company in Lao that bring in a number of new insurance products to Lao PDR and develop a number of new and innovative coverages based on clients' requirements. This made us won Start-up Excellence Award" from ASEAN BUSINESS AWARD LAOS and Customer Experience Award  from the European Chamber of Commerce and Industry in Lao PDR (ECCIL) and Prudential Life Assurance (Lao) Co., Ltd.
All of Phongsavanh Insurance (APA)'s products can be bought in any of the 4 main channels; our Direct Sales team, nationwide network of highly-knowledgeable insurance brokers and agents, all branches of Phongsavanh Bank and online via our website.