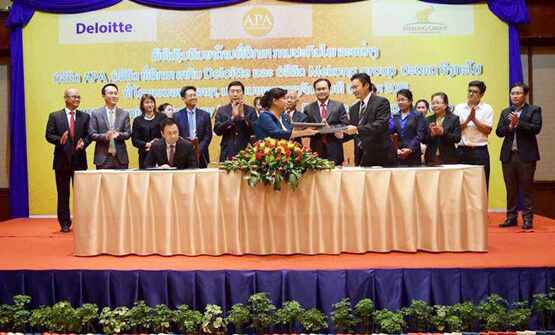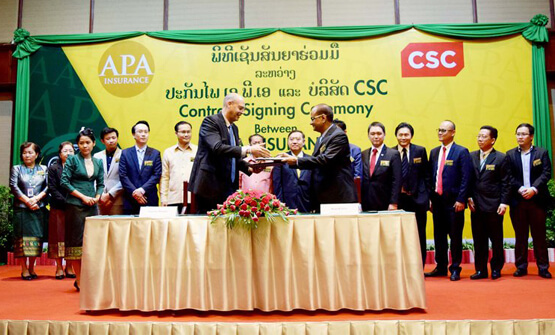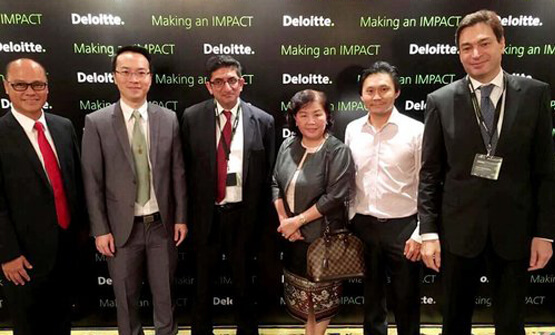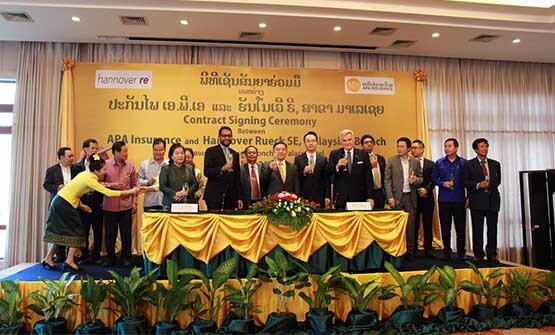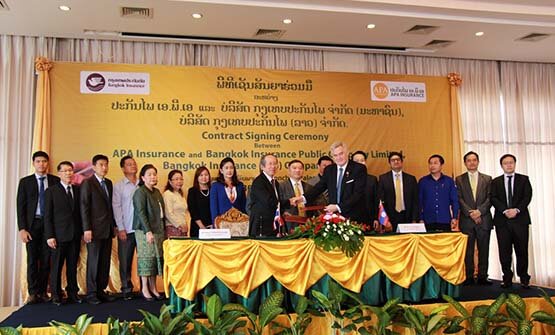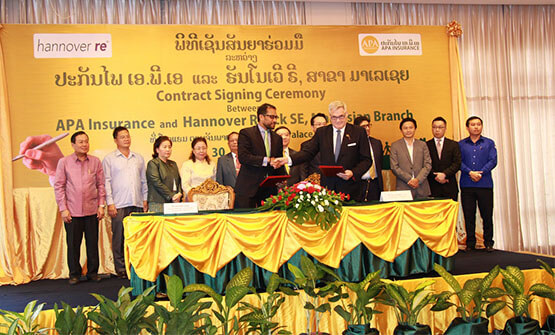 Phongsavanh Insurance (APA) Co., Ltd., also known as APA Insurance, was set up in 2016. It is part of the Phongsavanh Group of Companies and the only 100% privately-owned composite insurer in the Lao PDR. A composite insurer is licensed to sell both general insurance (motor, property, travel etc.) and life insurance. Since APA sold its first insurance policy in April 2017, it has continued to go from strength to strength and is ideally positioned to help improve the Lao people's quality of life.
APA Life Insurance capital registration is US$2 million, equivalent to 16 billion Lao kip, and APA General Insurance capital registration is US$2 million, equivalent to 16 billion Lao kip. We have a team of insurance professionals ensuring that APA places the customer at the center of everything we do.
APA's vision is to, "Transform insurance to create a better tomorrow for All"
APA mission statement is to, "Be Laos' leading insurer; delivering education, affordability, innovation and transparency - in our journey to become an insurance leader beyond our borders"
APA's goals are to:
"Make products available for All"
"Make products accessible for All"
"Make products affordable for All"
APA has a comprehensive and market-leading product range available to local consumers and expatriate residents:
Loan protection insurance (Credit Life)
Property (Home) Insurance
Motor (Car and Motorcycle) Insurance
Personal Accident Insurance
Travel Insurance
Constructor's All Risks (Construction) Insurance
Health Insurance (Individual, Family, Group/corporate)
Goods in Transit Insurance
Health is a core part of APA's proposition, to protect the wellbeing of Lao citizens and expatriate community. We provide market-leading Health Insurance for individuals, families and corporate customers. It offers a number of coverage levels, cashless access to the leading hospitals and clinics in Laos and Thailand, and a number of unique benefits.
All of APA's products can be bought in one of three ways. The first is directly through our team of professional Financial Consultants, who can be contacted through APA's Hotline at 1677 or by visiting our offices. Alternatively, consumers can buy through the nationwide network of highly-knowledgeable insurance agents that we partner with. APA's products can also be bought at all branches of Phongsavanh Bank. Later in 2019, we shall be providing greater accessibility for consumers when products can be purchased online and via their smartphone.
Please don't hesitate to contact Phongsavanh Insurance (APA) Co Ltd., for further information.